Express Lanyard UK - Get Lanyards Tomorrow



Need Lanyards Fast?
1000s of Items Available For Same Day Dispatch & Express Delivery
Express Lanyards stock 1000s of plain lanyards, pre-printed lanyards, PVC wallets, ID cardholders and accessories - all available for same day dispatch. Browse our products below. Should you have any questions or problems please just get in touch and our team, with over a decade of experience, will do their best to help.
About Express Lanyards UK
Express Lanyards have been supplying lanyards to companies and organisations across the UK and beyond for over a decade.

We offer:
Express Delivery
Huge Choice of Colours, Text & Styles
Exceptional Quality
Friendly, Helpful Customer Service
Satisfaction Guaranteed
Product Samples
Read more about Express Lanyards UK
.
Contact Express Lanyards UK
Call Us on:
01355 813300
Email Us at:
[email protected]
Frequently Asked Questions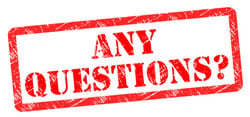 Check out our frequently asked questions section for answers to any questions you might have!